It's late Thursday night, and I'm riding the struggle bus. This blog is due tomorrow, and the words refuse to flow. It's not that I don't have anything to write about. I have plenty of topics to choose from, but I'm distracted. The truth is, I'd rather focus on my WIPs than on myself. I'd rather work with my fictional people—who won't shut the fuck up—than talk about writing. The story ideas are running rampant in my head. I have so many plot bunnies hopping around that I can't keep up. Not that I'm complaining.
After weeks of battling a blank page, it feels good to get back into writing again. It feels good to connect with my characters and live in their world each night. And I don't want to break away from that. But I committed to a writing life blog this month, and I'm determined as all hell to get it done.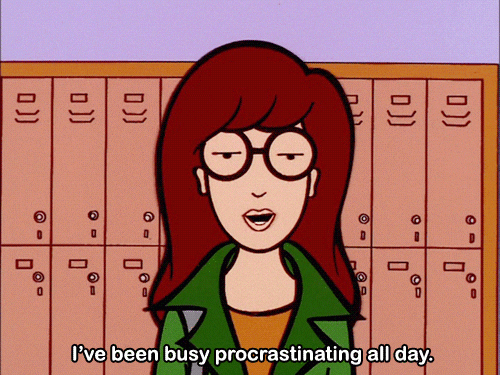 Originally, I was going to talk some more about my fictional pet peeves, but I don't feel like it. I'm not in the mood to get all negative and snarky. I don't want to think about all the shit that irks me, let alone write about it. And to be honest, I can't focus on my pet peeves—not when I've got Raichel and Ash duking it out for attention. So tonight, you're getting another glimpse into my writer's life.
As usual, it's a multiple project kind of night. And since Raichel's being the loudest, I'm going to focus on finishing the rough draft of her blog first.
Now, Raichel's blog isn't based off a side short this time. One of my friends gave me a prompt, and I've been building her story around it. I've been having so much fun with it that I can't wait to dive back in. Raichel's voice is so clear that I have no problem connecting with her whatsoever. Within an instant, I'm sucked right back into her world. I'm in her head, experiencing everything she is.
Raichel has had a rough couple of days. She's just been put through the ringer, and she's ready for her "shit-fuck luck" to end. She wants to have a little fun. And since she's stranded with Casey—her hot bestie with benefits—she knows exactly how to turn her frown upside down.
Unfortunately for Raichel, Casey isn't interested in playing bedroom games. At least, not at first. And it's not because he's not attracted to Raich or doesn't want her. He does. It's just that he's a bit apprehensive. Raichel suffered some serious trauma and he's concerned about her wellbeing. The last thing he wants to do is hurt her.
But Raichel, being the insistent and lustful little thing she is, doesn't give up. She wants him. He wants her—and she knows it. She can sense it. But he's being the cautious caretaker, so she asks him to examine her. She wants to show her personal doctor that she really is okay. Casey obliges, and things start to get steamy as he slowly explores her body.
It doesn't take long for him to determine that Raichel is literally good to go. The air explodes with unbridled desire as their bodies collide. The spicy scene moves quickly and ends happily. For them both. I'll need to do some cutting and heavy editing, but the rough draft of Raichel's blog is done.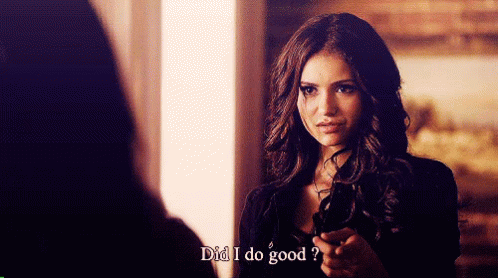 Now it's time to turn my attention to Ash. Normally, I'd stretch my legs and refill my wine, but there's no time. The images from her scenes are flashing in my head like a movie and I'm struggling to keep up.
Ash's side short is also part of her and Ryan's backstory, which takes place seven years ago on Halloween weekend. Ash has had a crap night. She just dumped and ditched her douche nozzle of an ex and is hanging out with Ryan and the guys. Just as Ash and Ryan start to get their flirt on, she completely shifts gears. I'm thrown out of her story—tossed from the warm, witchy sports bar and into the cold, creepy woods.
I recognize Lost Souls Forest immediately, but have no idea why Ash is there. She hates those woods. She refuses to go anywhere near them unless she absolutely needs to. It makes no sense. I try to get her back on track, but it's useless. There's no going back. So, I pop open a new doc and tag along on this new adventure.
Ash is with Ryan and they're following someone. A ghost. Ash doesn't want to trail the spirit, but she feels compelled to follow the dead girl. It's like Ash is completely and utterly entranced by her. She can't stop, no matter how much she wants to. And she wants to stop. She wants to turn around and run. She wants to go back home, where it's warm and ghost-free, but her feet keep moving forward. One foot in front of the other, like she's on autopilot.
Ash is scared and on edge. Ryan is right by her side, hiding his concern while keeping his senses on high alert. He's doing everything in his power to protect Ash as they trek through the haunted forest. Curious to where this all leads, I continue following along.
I lose myself in her story, and just write. By the time I'm done, it's close to three in the morning. I know that I'll have to go back through and fill in the details, but I'm satisfied with what I have so far. I get up and pour myself some wine. As I stare out into the cloudy night, I decide it's probably best to call it quits. Thanks to Mother Nature's temper tantrums, I've been sleeping like shit these past few weeks. I need the rest.
Just as I start shutting everything down, I'm transported back into my fictional world. This time I'm with Nick and Karina. They just finished reading a book to the kids at the local orphanage. It's something they do once a month—or at least they try to.
I've been eager to work on this slice of life for the past couple of months, but I just never got the chance. Real life kept getting in the way. Now that the images are playing out clearly, I'm going to take full advantage of this moment. Fuck sleep. Sleep can wait.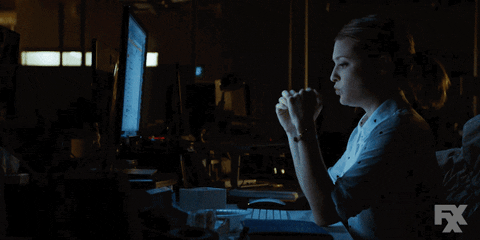 I tap into Karina's POV (point of view) easily. She's standing next to Nick, admiring how gentle and kind he is with the kids at the orphanage. Not that she's the least bit surprised. Nick has taken excellent care of Aria, has done his best to raise her, teach her, protect her, and be the father figure she never had. Karina knows Nick will make an excellent father someday. Someday. Just not anytime soon. Karina isn't ready to have kids yet, and neither is Nick. They've discussed having a family, and both have agreed they want to wait a few years. They just want to spend time with each other. They want to be selfish and enjoy each other before devoting their time to raising little ones.
But Karina's heart melts each time Nick interacts with the kids, giving them his full attention. And she can't help but look forward to the future. Their future. Together.
They spend some more time at the orphanage before taking off to Nick's beach house. The crisp fall day turns into late evening as the two of them start prepping dinner, but they don't get much prep done. They're too distracted with each other. They can't keep their hands or mouths off each other. Clothes get ripped. Limbs get tangled and things get hot and heavy. By the time they come up for air, it's late, and neither of them feel like cooking.
So, Nick orders some pizza. Karina's favorite: extra cheese, spicy sausage, bacon, mushrooms, and peppers. They eat by the fireplace—and that's where I end their story. For now. I'm completely tapped out, and so is Karina. I can't connect with her—not that it matters. I can barely see straight, can barely type because my eyes are so fucking heavy. I could fall asleep right here and now. It's time to call it a night—er, morning.
But even though I'm exhausted, I'm happy. Tonight was good. Productive. My fictional people cooperated for the most part. Sure, I had a couple of surprises, but they were good for a change. And now I have some potential stories to use for my character blogs. I call that a win.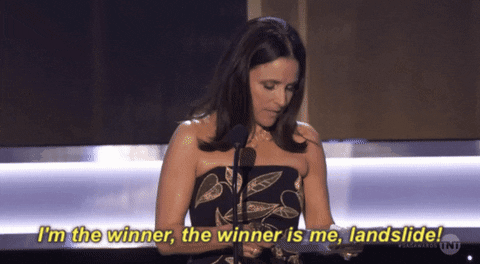 Update
The new Fall blog schedule has been posted. Raichel's blog is set for Friday, September 29th and Ash's blog will be posted on Friday, October 27th. Nick and Karina will be hosting another takeover, which will take place on Friday, November 24th. Keep an eye on the Announcements page for any updates or changes to the schedule.
I've also deleted the Character Profiles page and have updated Nick and Karina's mood board. The profiles and mood boards featured character art made by AI, which I no longer support and refuse to support going forward. Now, I'm not going to get into all the reasons on why AI is bad for us creatives. I could write an entire blog about it—and maybe I will. But not tonight.
So the profiles have been scrapped. You can find Nick and Karina's new mood board under the Photos page. It's the second one down. I also plan on making new character mood boards for Nick, Karina, Raichel, and Raichel's LI (love interest). I'd like to get those done before the end of the year, but I'm not making any promises.
I'm also planning on posting a couple of new life bites before Fall ends. I know I've been talking about updating my author bio, and that is still in the works. To be honest, I hate talking about myself. I can talk about my characters and fictional world all day long, but when it comes to writing about myself, I just blank out. Knowing me, I'll procrastinate until the very last second, but my bio will be updated before 2024.
We're still trying to find a space where I can share my short stories. We've narrowed our options down, but don't have anything concrete as of yet. I'll post an announcement once we make our decision. Just keep your eyes on the Announcements page. Any updates will be found there.
That's all I have for you today. As always, stay safe and stay healthy.
Cheers,
Amelia
© Copyright 2023 Amelia Kayne | All Rights Reserved